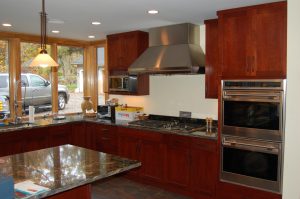 Ipswich Bay Builders are happy to provide an array of services in Newburyport, Massachusetts. With a population around 18,000 residents and 8,000 households, there are always people looking for our services. At
Ipswich Bay Builders
, we take the time and care in your specific needs and wants. It's what separates us from the competition. Whether the upgrade is needed interior or exterior, we have a dedicated and reliable team to get that job done efficiently and effectively. Feel free to check out our services below or reach out to us at
978-356-5050
for a free estimate!
Our Services:
Home Construction Newburyport, MA:
Trusting your contractor is an important factor when it comes to getting the job done right. At Ipswich Bay Builders, we make sure you are kept in the loop of our process from start to finish, so you get the full understanding of how we work.
Kitchen Remodeling & Renovation Newburyport, MA:
The kitchen is considered the heart of the home, therefore, most homeowners invest most in this room. Whether it is a new touch up on your countertops to remodeling your kitchen space, we can assure you with our many years of experience that you are in safe hands.
Bathroom Remodeling & Renovation Newburyport, MA:
Upgrading your bathroom can add a major boost to start your day right. If you are looking for inspirations on how to make the most of your bathroom space within your budget feel free to get in touch with us for a free consultation.
If you are looking to upgrade your home in Newburyport MA area, get in touch with Ipswich Bay Builders today at 978-356-5050 or fill our online contact form. We understand that making a big change can be stressful, so allow us to help you.