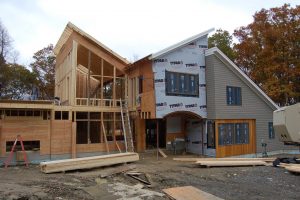 Ipswich is a coastal town in Essex County, Massachusetts with a population of 14,000. Less than 12 miles away from
Ipswich Bay Builder's
hometown Newburyport, MA. We are proud to continue our home improvement services for our neighbors for many years. In Ipswich, there are many homeowners with different requirements for home improvement services and we have the capabilities to make that happen for them. Our team is reliable, dedicated, and efficient with any problems into solutions.
Our Services:
Home Construction services in Ipswich Ma
We take pride in our work, it's why we are the leading home improvement contractor in Ipswich as we pay attention to the smallest of details what our clients really want for their home. We will run every step of our process to make sure that you are in safe hands.
Kitchen Remodeling services in Ipswich MA
The Kitchen is one of the highest demand projects during the summer and if you are looking for an upgrade, Ipswich Bay Builders will be there to assist and create that dream idea into a reality. Feel free to get in touch with us at (978) 356-5050 for a free estimate!
Bathroom remodeling services in Ipswich Ma
When making changes to your bathroom, homeowners tend to struggle where to start. Our professional bathroom designers have years of experience to provide the services for your wants and needs. We want to make sure you receive a warm, welcoming, happy feeling bathroom that you deserve.
If you are looking to upgrade your home interior or exterior in Ipswich MA, please feel free to get in touch and contact us at (978) 356-5050.