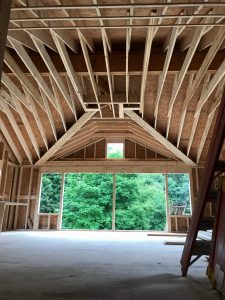 Essex is a town in Essex County, Massachusetts, 26 miles (42 km) north of Boston and 13 miles (21 km) Southeast of Newburyport. Although a small population of 3,500 residents, we are constantly coming back to this friendly town every year as there are homeowners always looking to upgrade their home. Ipswich Bay Builders is happy to make your exterior remodeling needs become a reality.
Our Services:
Home Construction Newburyport, MA:
Trusting your contractor from the very beginning of the project is the most important step for all homeowners. That is why the team at Ipswich Bay Builders take the time to run our process to you so you understand and feel comfortable with our work.
Kitchen Remodeling & Renovation Newburyport, MA:
Remodeling and designing a kitchen takes time. We recommend you write your wants and needs and let us share our experience in building that vision into a reality.
Bathroom Remodeling & Renovation Newburyport, MA:
The first room you enter before you start your day is the Bathroom. If you are looking for bathroom inspirations get in touch and contact us at 978-356-5050 for a free consultation!
We understand investing in home interior and exterior projects can be frustrating to deal. Let us educate on what you need to know and call us at 978-356-5050 or fill in our online contact form today!